Registered Student Organizations & Clubs
Merchandise and/or Promotional Items
In order to safeguard Michigan State University's intellectual property and satisfy the university's graphic standards, registered student organizations and clubs planning to display university trademarks for campus merchandising programs or promotions requires review and authorization from the University Licensing Programs office.  All merchandising activity must be sourced from a company licensed with MSU. For a complete list of university licensees, please see the Find A Licensee page.

Examples of merchandising activity include:
Sales of products for fundraising programs
Sales of products on campus with a vending permit
Sales of products to group members or staff
Sales of products through either campus or private retailers
Sales of products to any third party
Promotional product giveaways
Ready To Get Started?
Getting permission to use MSU trademarks is a simple process. Use the Licensing Authorization online form linked below to request approval. If you require assistance, contact University Licensing Programs at karnett@msu.edu or by phone at 517-355-3434.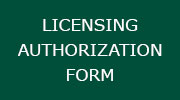 Registered student groups are able to identify with Michigan State University in so much as:
The student group identifies as a student-based organization not to be confused with a University department, program or initiative;
The student group identity conforms to the guidelines herein and does not infringe on Michigan State University registered marks, athletic brand or intellectual property. 
Student Organization Names

Registered student groups should include the word "club" or similar identifier in the naming of the organization. This will identify the group as a student-based organization and not a university department or office. Examples include Club, Society, Association, and/or Chapter. Examples of current groups at Michigan State include Academic Competition Club, Advertising Association and Black Student Alliance.

Further, to enhance identification with MSU, organizations should include the words "at Michigan State University" along with or part of their organization's name. Acceptable alternatives include "at Michigan State" or "at MSU." For example, "Accounting Club at Michigan State University."

Student organizations may use the word "Spartans" or "Spartan" in their name, but it must be done in a way that does not construe or imply the university has taken an official position. For examples, "Spartan Republican Club" is permissible but "Spartans for Nixon" would not be permissible.

Student Organization Logos and Visual Identity Examples - please click to review
Complete and submit the online Licensing Authorization Form to University Licensing Programs for review and approval.
Present a fully executed authorization form to your supplier with your order.
Suppliers will then submit your artwork to University Licensing Programs for review and approval.
Follow up with either your supplier or the University Licensing Programs office for the status of your order.
When purchasing with a purchase order or P-card, a copy of the fully executed Licensing Authorization Form with approval from the licensing office must be attached with your payment request.
Questions? Please contact University Licensing Programs at 
karnett@msu.edu
 or by phone at 517-355-3434.
Royalties generated from the commercial use of MSU's marks support student scholarships and programming for MSU students as well as athletic scholarships for student-athletes, less the actual administrative expenses of running the trademark licensing program.

The administrative expenses include maintaining the legal requirements of trademark registration, addressing product infringement, supporting the Fair Labor Association and Workers Rights Consortium and maintaining the Trademarks and Licensing Office.
Campus units that work with a third-party sponsor and/or partner that wishes to produce co-branded merchandise or promotional items must receive permission to use the university's brand prior to the sponsorship activity. The licensing authorization form will be required to ensure that an officially licensed vendor is used and the standard royalty rate is applied.
Registered student organization and clubs may use the university logos in printed material without seeking prior permission. However, it is important to use the marks correctly. A full description of MSU brand standards can be found at 
brand.msu.edu
.
Since the current mascot was introduced in 1989, the MSU Alumni Office has had the honor of overseeing the Sparty Mascot Program. It's because of this tradition, the MSU Alumni Office is dedicated to maintaining the MSU mascot brand and ensuring it is used correctly in all areas across campus and elsewhere.
This book details all appropriate usage of the current Sparty illustrations, mascot armor, signature, event visits and more. With this book as a guideline, Sparty's brand will be just as strong as his muscles.