Unauthorized Use/Enforcement
A trademark infringement is an unauthorized use or similar use of a trademark so as to cause the likelihood of confusion in the minds of the consumers as to the source.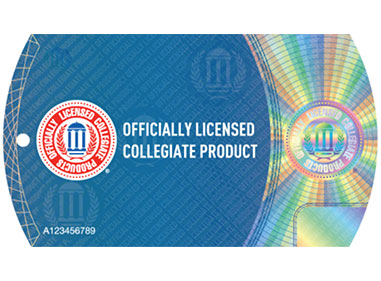 All licensed vendors are required to identify their product with the "Officially Licensed Collegiate Product" label. With this label, alumni, students, fans, and supporters know they are buying a product of quality and authenticity that has been manufactured in accordance with university standards. At Michigan State University, net revenues generated through the sale of licensed merchandise support the university and athletic scholarship funds.
The university is prepared to enforce trademark infringements in order to protect its supporters and to protect the university's assets against the possibility of dilution of its trademarks and their value.
If you believe that you have seen products or services that do not appear to be licensed by Michigan State University, please contact University Licensing Programs at 
licensing@union.msu.edu
 or 517-355-3434.
Signs of unlicensed merchandise can include the following:
No "Officially Licensed Collegiate Product" label shown on the product
Product appears to be very poor quality
Michigan State University images and logos are distorted or manipulated, sometimes in a distasteful manner