Using Images
In addition to being licensed to reproduce Michigan State University trademarks, you must own all necessary rights to reproduce any photos, images or video your product and/or advertising contains. See the diagram containing a checklist below.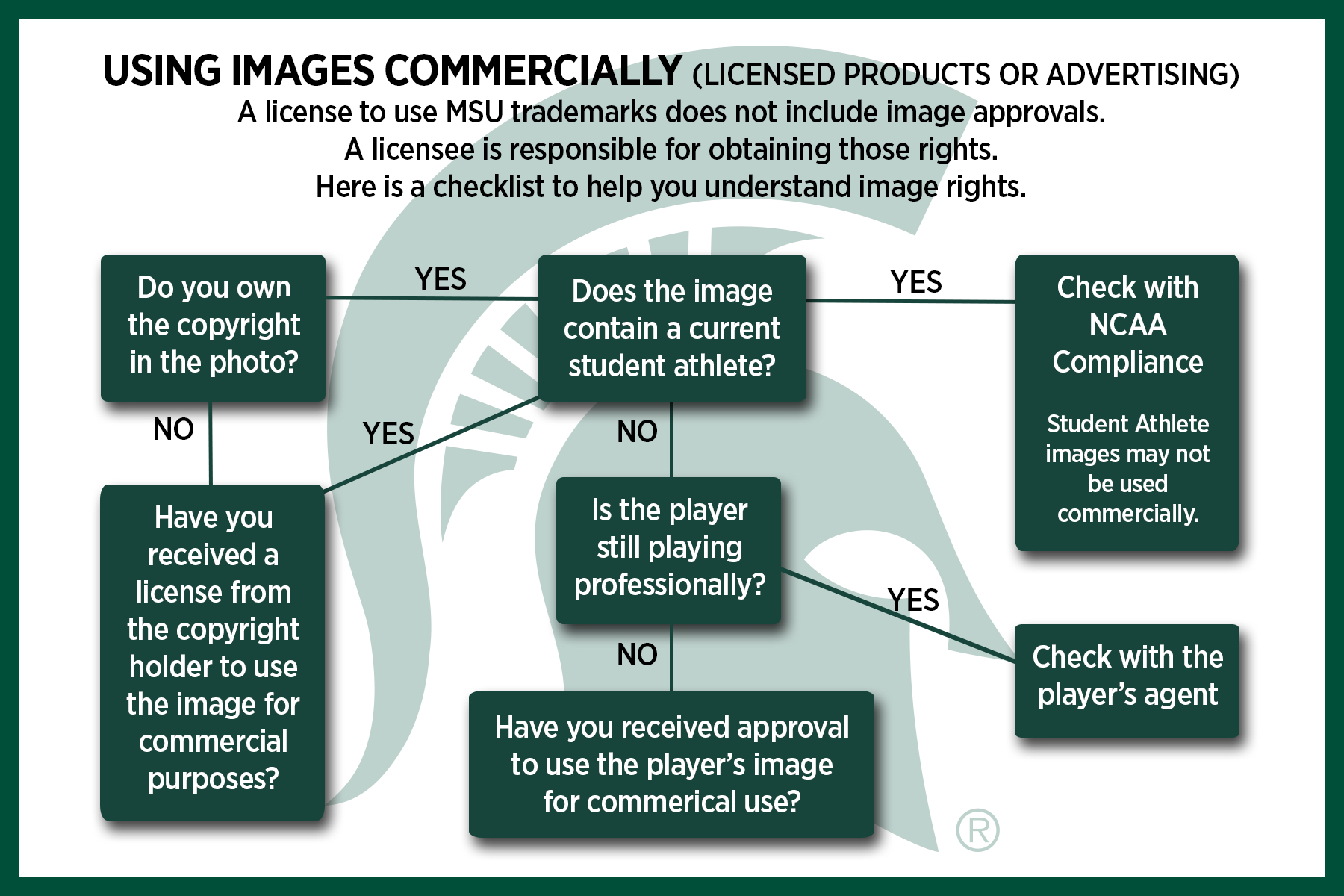 Remember
You must have a Michigan State license to produce an item that includes a photo.
Receive approval from University Licensing Programs before you produce and sell your product.